Elizabeth South covered Disney's Frozen "Let It Go" and was the 1st place WINNER in the Ryan Seacrest Best Cover contest in March of 2014! The Ryan Seacrest page featured Elizabeth South in a blog article and the other 25 artists that were initially chosen in the contest.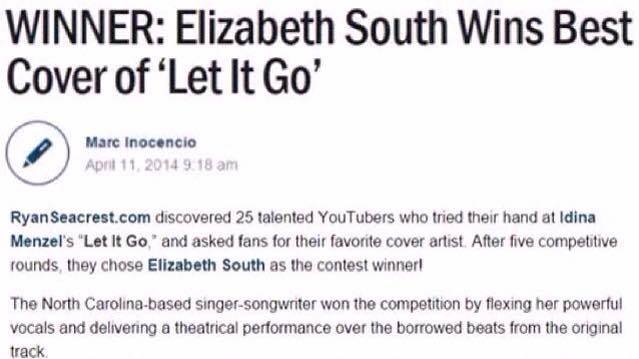 This was a HUGE honor for Elizabeth. She is very thankful to every person who supported her and voted for her! Also, READ about it in this NEWS ARTICLE. 
Watch the Video chosen in the Seacrest contest for Elizabeth's "Let It Go."
Watch the UPDATED VIDEO:
Elizabeth's story and NEXT Project aired on ABC11 with Barbara Gibbs, NBC17 WNCN, ABC11 WTVD with Barbara Gibbs.
Elizabeth was honored to be on Mr Tambo's  – Ultimate Top 10 versions of "Let It Go!" Click the picture to read the blog.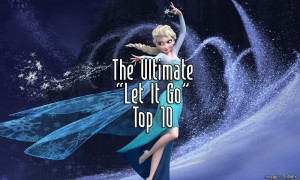 Listen to Elizabeth's Preschool Students who initially inspired her to record the song, sing it for their Grandparents Day program May 2, 2014.
Listen to Elizabeth's Radio Interview on Mix 101.5
2 fan videos were created featuring Elizabeth's Cover of "Let It Go"
JakeElrod's Duet Version of Elizabeth and Idina Menzel:
Amana's Beautiful Speed Drawing of Elsa featuring Elizabeth's Cover of "Let It Go"
Elizabeth is the Top 10 for the cover of this song at TheCelebrityCafe.com Check out the article here: http://tinyurl.com/or9l8pa